The kitchen and food preparation area is an adequately large space where staff can comfortably work without getting in each other's way. The food preparation tables which are in the center of the kitchen allow for multiple staff to work at the tables at the same time. The kitchen is well equipped with the necessities needed to successfully and easily cater for a large number of guests. The cooking area is equipped with several professional gas stoves and ovens, as well as a convection oven, a broiler/grill and a stainless steel working table. For caterers needing to use the kitchen's pots, pans and roasting/baking pans, a convenient storage area is located within a few steps of the kitchen.
All food cooked in the kitchen for the large main hall can be transported upstairs with the use of the dumbwaiter. The upstairs food preparation and serving area is complete with kitchen counters, a sink, food warmers and preparation tables. From this area, the main hall is readily accessible and the food can be quickly and easily served.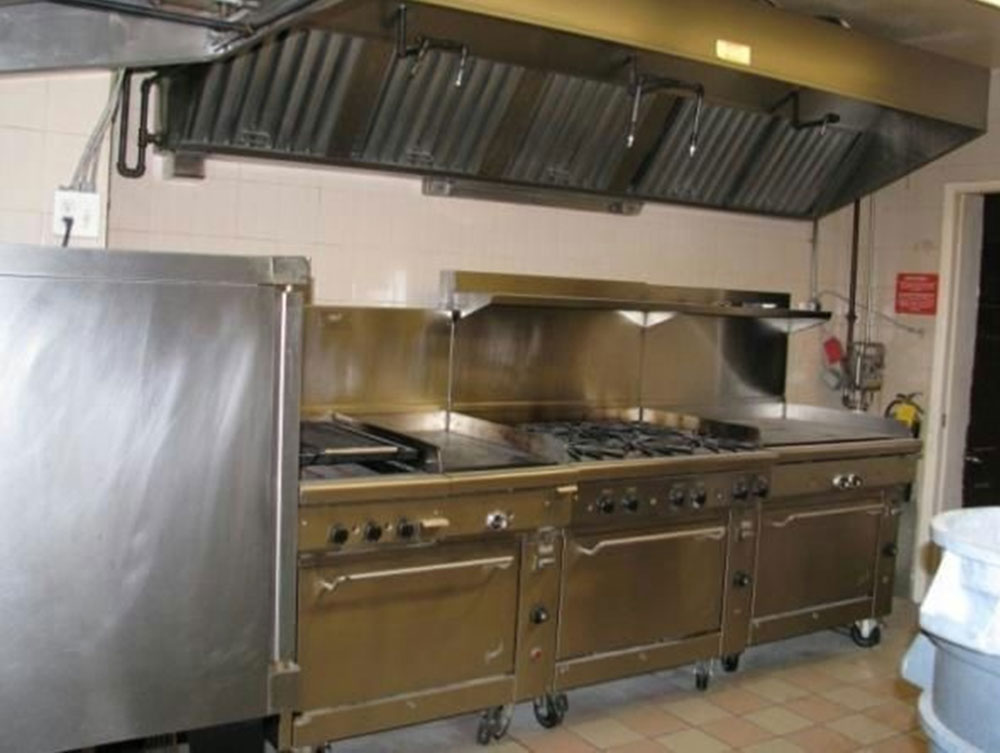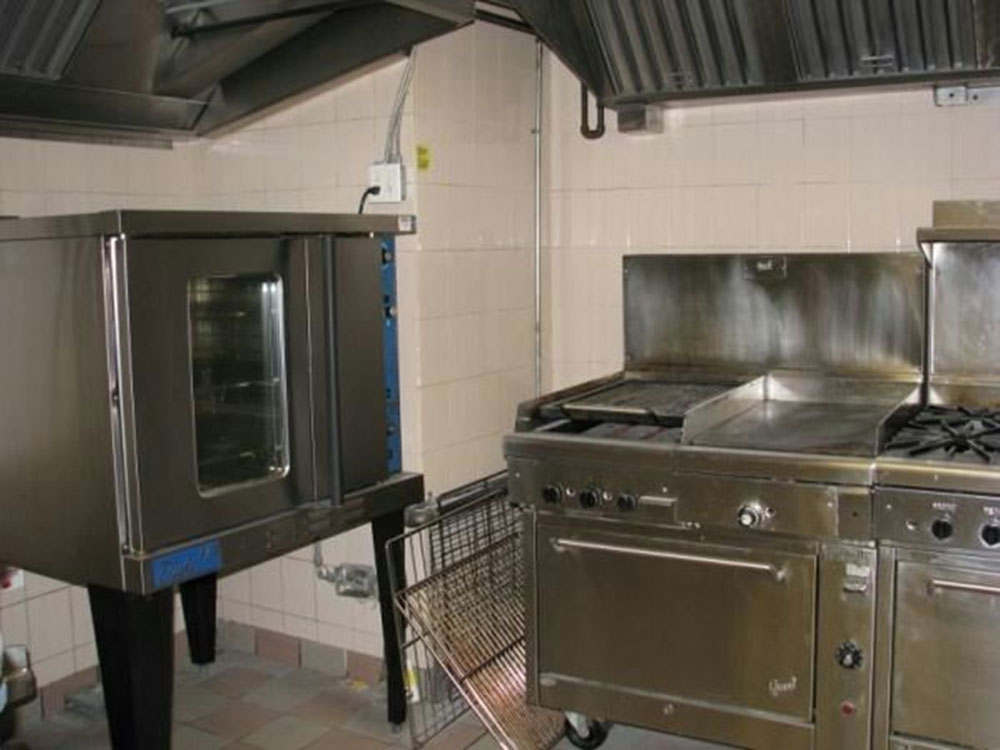 Note: due to the size of the venue, a minimum guest count of 100 is recommended
| | |
| --- | --- |
| Size of kitchen and preparation area: | 740 square feet |
| Size of cooking area: | 190 square feet |
| Size of storage area for cooking utensils, etc: | 100 square feet |

Microphones, ceiling speakers and a podium are available

Two High Definition projectors and a large 90"x160" projection screen with a wireless network access point that can be controlled via PC or iPhone/iPad application

Full service bar, equipped with a wine and beer cooler, an ice-maker and a sink

Upon request, an espresso/cappuccino maker can be provided at an additional charge

Large preparation and serving area off the Main Hall

Dumbwaiter to move food from the kitchen to the preparation and serving area

Bride's Room/Green Room is available, upon request

Choice of round and/or rectangular table

Washrooms located on the main floor

Coat Check Room located on the main floor
The kitchen is complete with:
Top and bottom cabinets
One industrial sink, a double sink, and dishwasher
An industrial cooler/fridge
Two upright industrial freezers
A dumbwaiter connecting to the main hall prep area
Food preparation tables
A microwave
The cooking area is complete with:
One full size 48" cooktop broiler gas stove with a conventional gas oven
One full size 48" six burner gas stove with a conventional gas oven
One full size 48" half broiler/half grill gas stove with a conventional gas oven
High capacity double gas burner
Two convection gas ovens
One 'L' shaped stainless steel table
Dual baskets deep fryer
If catering is required please contact us directly.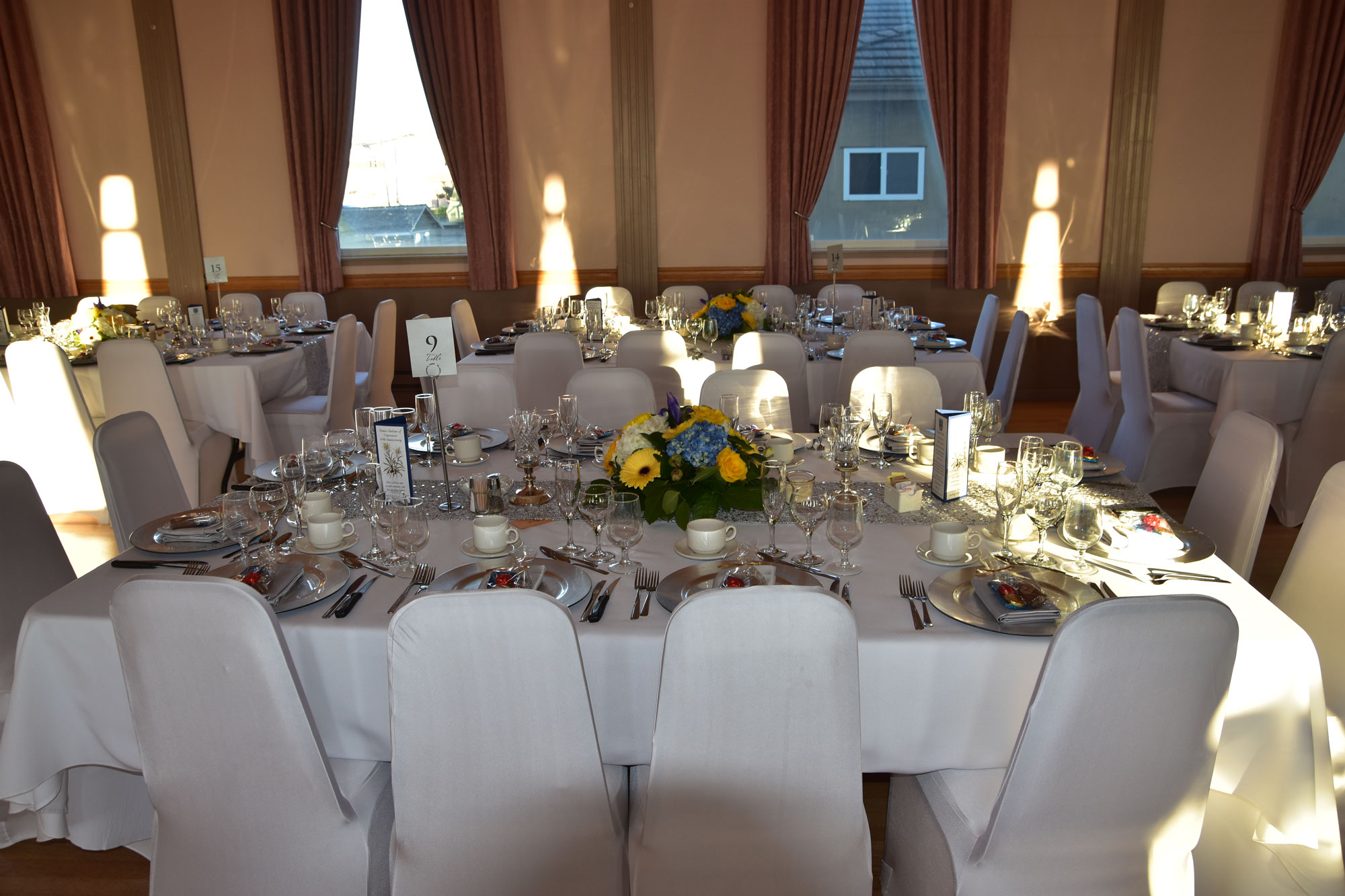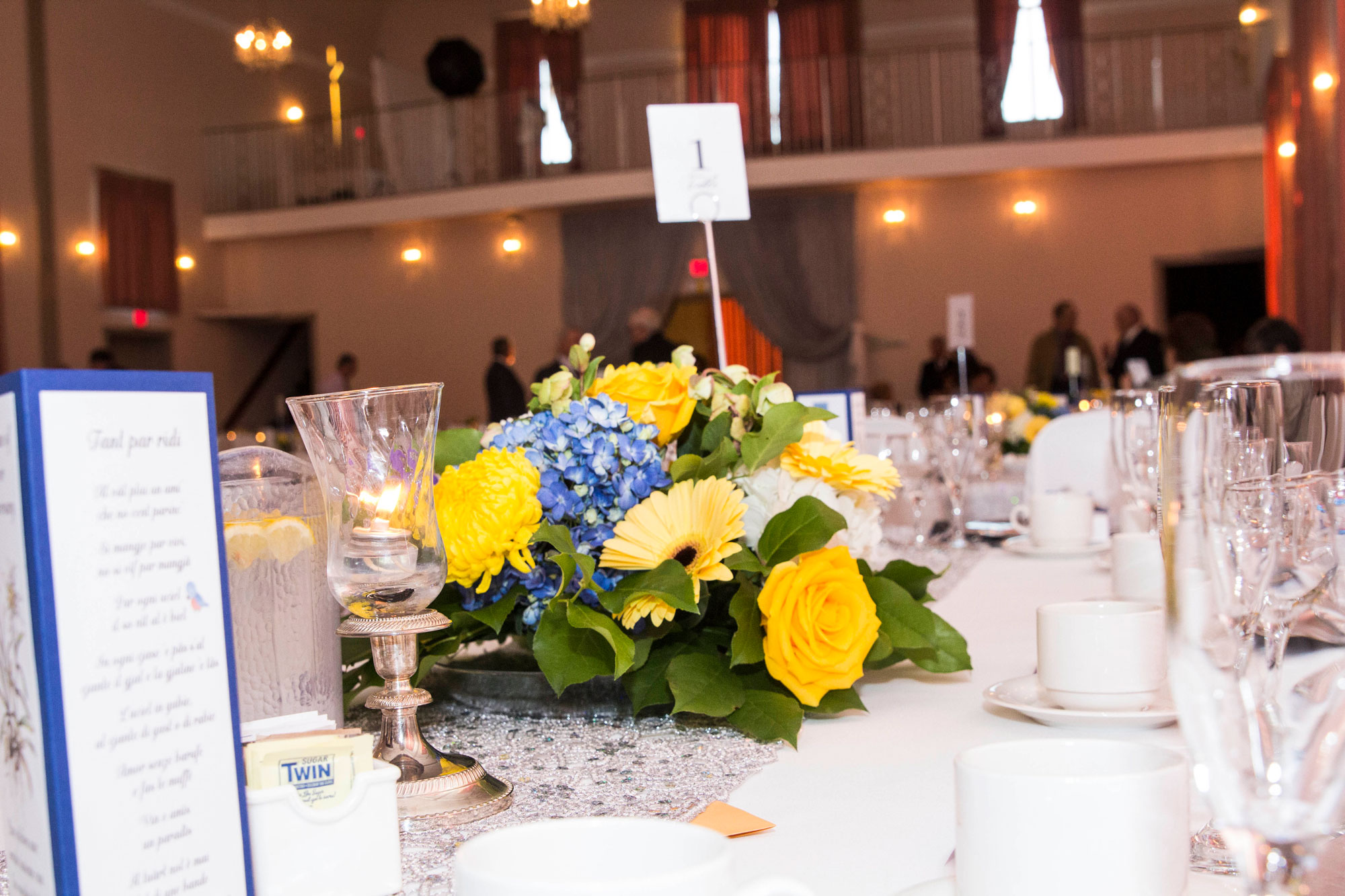 Hall Rental Information
If you have any queries or are interested in viewing our venue, please contact our office ​to speak with our hall booking coordinator to schedule an appointment. The viewing of our venue is available by appointment only.
Read More